Uber vs. Lyft: The Complete Guide
This article was writting in 2018 and might be outdated.
Have you heard or seen something called ride-share?
For some time now, ride-sharing has been the in-thing and recently it has grown to be popular with customers worldwide.
Find here a comprehensive guide on the two main rideshare giants Lyft vs. Uber.
Uber and Lyft are two companies that have been trending for some time.
To properly understand this comparison between Uber and Lyft, we will evaluate these two based on their fare prices, usability, coverage, brand and very important customer service.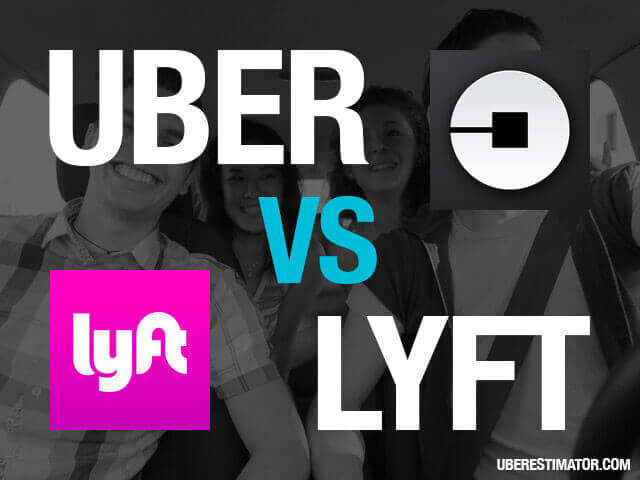 Before we dig into this comprehensive guide on Lyft vs. Uber and come up with the best decision, what are some of the general contrasts and comparisons?
Common practice
They allow customers to request a car direct from their mobile phones
Both companies are investing heavily in autonomous cars
Their prices of most of the basic services are roughly the same
If Uber introduces a new driver promotion Lyft does the same.
When Uber offers their customers free ride credits, your bet is right, Lyft also offers similar offers.
Both Uber and Lyft struck a deal with General Motors to expand their focus on autonomous cars and car rental.
There is no doubt that they are keeping an eye on each other's development to counter with good deals, just like any other business.
What is the contrast?
Uber is working worldwide while Lyft is focused on the US and CA market
Uber is offering more services such as Uber Health, upscale cars, and Uber Eats
Lyft is the more social experience while Uber wants to be more professional
Lyft mainly operates in the US but has late 2017 expended into Canada.
Uber is in more than 1000 cities worldwide, which is a huge advantage for its customers while traveling.
The cool thing with Uber is that you get the same experience all over the world, whether it's in Dubai or in London.
The mission and vision of Uber seem to be on a different path: to be more professional and business oriented which translates that Uber drivers communicate less with their passengers.
Lyft on the other hand like to be more social with their riders.
Lastly, when we evaluate the amenities, you find that Uber has more options such as food services and health transportation.
Lyft seems to focus more on a rock-solid car fleet to serve their customers.
1. Uber vs Lyft pricing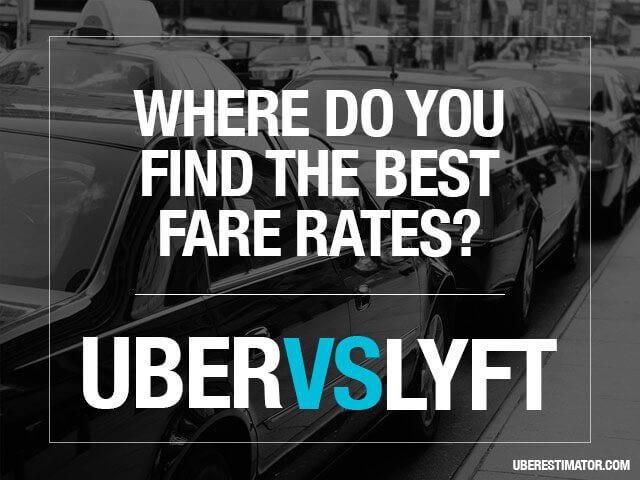 Lyft and Uber are constantly in competition with an agenda to lure, more customers to either of their side by offering cheap and low priced rides.
An in-depth Uber vs Lyft fare review shows that these companies have almost the same pricing, although prices can change from city to city.
To start a ride, both companies charge one dollar and then 1.50 dollars per mile plus additional booking fees.
After computing these costs together you find that it comes to $2.00 per mile which by far is cost-effective in comparison to a taxi although charges may change in large cities.
Check Uber's most expensive cities versus the cheapest cities to get an overview.
Locations and peak time is another pricing factor to consider where the demand for transport is obviously high.
In both Uber and Lyft, they use price surging where the prices are raised when a customers demand are greater than the norm.
At times Uber raises their price by 6-8 times higher than the normal fare rate while Lyft only increases their prices at least 2 times.
In both companies, customers are notified of these price surges before taking rides.
Our take
More riders will choose Lyft when the demand is high to avoid really high fares
Drivers can make more with Uber in while price surge, but the commission is higher
Prices are nearly the same. If you're in the US, check both apps for best fare rate
2. Uber App VS Lyft App.
Both Uber and Lyft developed their app at almost the same time and have had a tremendous growth since then.
The app is developed with the core of connecting the consumer to the driver.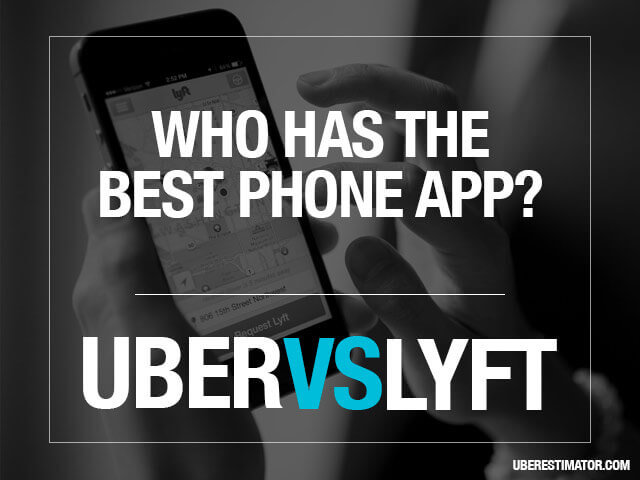 The function's performance is the same and the apps are user-friendly and well-designed.
However, the Uber app allows the rider to have a basic idea of the total cost of the ride which is very important.
Lyft is working on making their app more transparent with inspiration Uber's app.
Uber's app is becoming less user-friendly with the introduction of certain features like Uber Eats which may not be interesting to some riders.
One of the latest upgrades is the possibility to tip drivers.
Our take
With two user-friendly apps, most riders check which ride-sharing car is closest
Drivers tend to drive for both Lyft & Uber to optimize their time and earnings
The app functions and cars are nearly the same. Uber has more options though!
3. Lyft vs Uber Vehicle options
As we try to understand Uber and Lyft, the biggest battle they have is the vehicle options for their riders.
Uber cars
| Name | Description |
| --- | --- |
| UberX | An everyday car (4 people) |
| UberPOOL | Cheapest carpooling option (4 people) |
| UberSelect | Luxurious sedan (4 people) |
| UberBlack | Original high-end Uber car (4 people) |
| UberXL | Minivan or SUV (5-6 people) |
| UberSUV | Fancy version of the UberXL (5-6 people) |
Lyft cars
| Name | Description |
| --- | --- |
| Lyft | Standard everyday car (4 people) |
| Lyft Plus | Standard car with more space (5-6 people) |
| Lyft Line | Cheapest carpooling service (4 people) |
| Lyft Premier | High-end and stylish car (4 people) |
| Lyft Lux | Ultra-high-end black car (4 people) |
| Lyft Lux SUV | Ultra-high-end black SUV (5-6 people) |
Other than the vehicles options, there are noticeable differences.
Uber drivers are more professional and will get you from point A to B, while Lyft drivers have a slogan of "Your friend with a car", so they will be more lively and chat with riders.
If a rider is looking for a lively ride, they will prefer Lyft and for a professional look, they will go with Uber.
More potential earning with Uber drivers compared to Lyft drivers as Uber has many options to choose from like the UberSELECT.
Lyft riders, on the other hand, tend to tip drivers more and therefore Uber vs. Lyft driver pay is more for the Uber driver than Lyft driver.
Our take
Ride with Uber for a professional look, ride with Lyft for a lively ride
As a driver you are likely to earn more with high-end Uber car types
With lower "Prime Time" rates, Lyft wins when the demand is high
4. Uber VS Lyft Customer support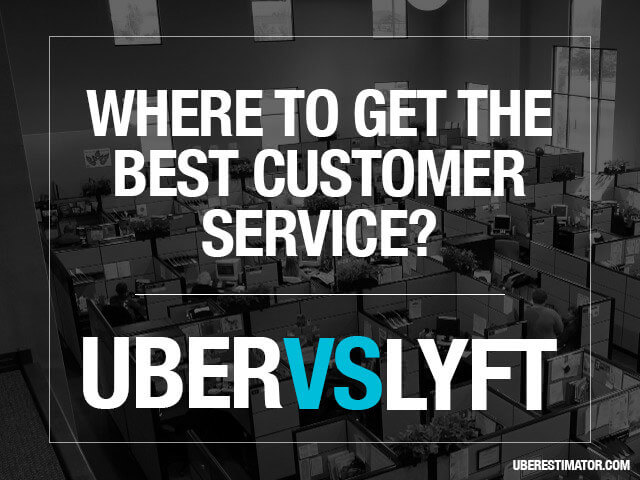 For customer support, both have a similar way of going about it. They include:
24/7 email support
Critical response line
Online customer service
In-app support
Due to the high number of customers in both companies the customer support has gone down and offers little help.
But as the companies continue to grow, customer support is likely to go up to keep up with the competition.
When it comes to Uber vs. Lyft safety, Lyft is more responsive to customer queries compared to Uber.
Our take
Both companies have a support line that offers a near-instant response in case of emergencies, bad behavior etc.
Uber's driver support number is by far the best to resolve drivers incidences and conflict
Lyft customer support is more helpful and takes immediate action compared to Uber's support
5. Lyft vs. Uber Coverage Areas
The comparison between these two giants it's pretty sure that they are at loggerheads fighting for a large market share.
Uber has grown more compared to Lyft since it has more investors.
Uber has more drivers, more riders and has gained credible, momentum in other countries.
They have expanded and seized credible opportunities worldwide.
As it stands, ride sharing is prevalent in metropolitan areas but this option of transport is looking to expand.
Our take
Riders get reliable quick rides from Uber as it is everywhere. Lyft has a large base in US cities
Uber offers more services compared to Lyft in many cities. They have a large selection of services
Use both apps within US and Canada, but when traveling Uber is giving the best experience
6. Uber vs. Lyft Innovation.
Both companies are pushing high-end innovation to be available in more areas.
Uber vs. Lyft market share battle is due to the prices and innovations that will cut cost for the riders.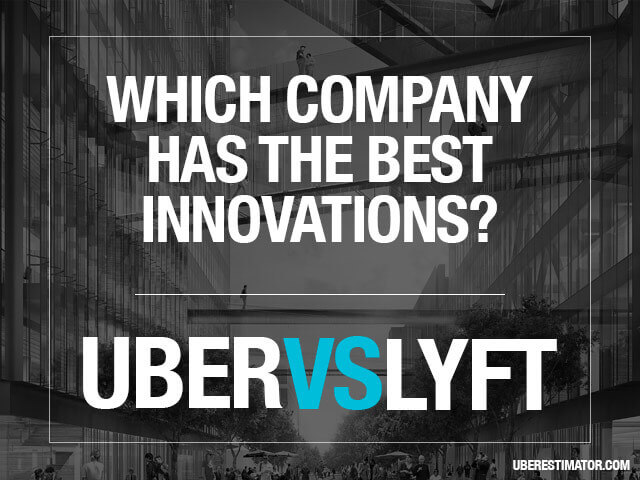 Uber innovations:
A rigorous rating for drivers to promote professionalism
Price surging to encourage drivers to be more available at peak hours
The no-tip policy which is debatable (Already back again)
Lyft innovations
Lyft Line cuts the prices as people can jump in on the way
Lyft has a Lyft Plus meaning six passengers can ride together
Lyft offers the ability for drivers to accept tips from the beginning
Our take
In the future, riders can expect to pay less since the software is getting smarter
Even with autonomous cars coming, these companies still need people to deal with the demand
Both companies are fighting for the market, we will see a lot of new innovations in the years to come
7. Uber and Lyft brand image
Uber and Lyft are kicking taxis out of the consumers ride transport industry.
They do so without taking a step back and reevaluate how they are being viewed by other sectors.
We all know that Uber is constantly involved in lawsuits, bad PR.
It seems that Uber is not likely to get a break from the media, but can for sure benefit from the bad press anyway.
On the contrary, hardly will you hear of bad PR about Lyft.
Our take
As Uber continues to attract bad PR, some riders have deactivated accounts and are opting to take Lyft instead
Lyft has managed to stay under the radar by not having bad PR, but their coverage is also smaller than Uber's
Both Uber and Lyft have a strong brand which is known all over the world
Conclusion
So, between Uber and Lyft who wins?
Despite have almost the same similarities, Uber wins over Lyft considering they have many vehicle options and cover more cities compared to Lyft.
Lyft, on the other hand, wins on pricing. Therefore, the decision lies with the rider in choosing their preference.
In conclusion, this debate comes down to which ride-sharing option suits you.
Your location, type of ride you need, driver tips are some questions that will help you select the best ride-sharing for you.
Most people will prefer Uber since it is available everywhere but it is advantageous to use Lyft due to their favorable prices.
Overall, it comes down to your preference as both rides deliver reliable rides.