Schedule an Uber Ride
Scheduling an Uber ride in advance gives you the convenience of selecting a pickup time that suits your needs.
You can schedule a ride anywhere from 30 minutes to 30 days ahead of time by simply tapping the clock icon before confirming your ride.
This Uber scheduling feature only works in selected areas, so make sure to check the app first to see if it's available in your location.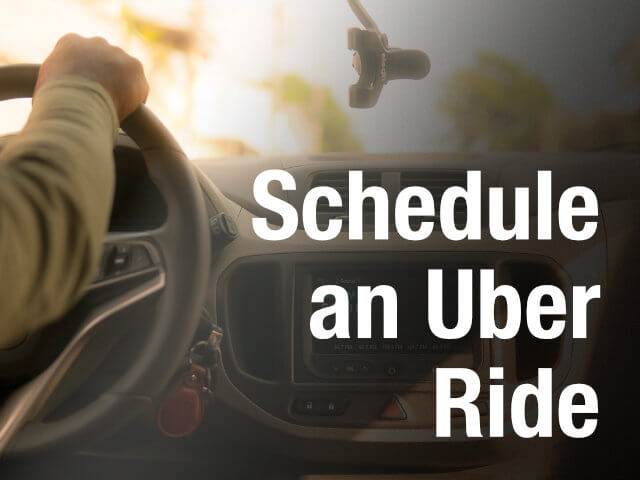 Reserve an Uber in Advance
Here's how scheduled rides work: When you schedule a ride, the app sends a ride request on your behalf shortly before your chosen pickup time.
You'll receive push notifications to keep you informed about the status of your ride, including when you're matched with a driver and when they're approaching your location.
Keep This in Mind
It's important to keep the following points in mind:
Scheduling a ride in advance doesn't guarantee that you'll be connected with a driver, although this is rare. If there are no available drivers, you will be notified.
Dynamic pricing, which can affect the fare, may be in effect at the time of your ride. You'll be informed if there are any changes in the price.
Guide to Scheduling a Ride
To schedule a ride, follow these steps:
Enter your destination in the "Where to?" field.
Swipe through the available vehicle options and tap on the one you prefer for your ride.
Tap the clock icon located next to the "Choose" button.
Set the date and time for your pickup.
Tap "Set pickup time."
If needed, update your pickup location, and then tap "Reserve."
Confirm your pickup location by tapping "Confirm pickup."
Cancel a Scheduled Ride
If you need to cancel a scheduled ride, here's what you should do:
From the main screen, tap on "Account" and then select "Trips."
Choose the "Past" dropdown menu and select "Upcoming."
Locate the ride you wish to cancel and tap "Cancel ride."
Confirm the cancellation by tapping "Cancel reservation."
It's important to note that you can cancel your request at any time before being matched with a driver without incurring any charges. However, once a driver accepts your trip request, normal cancellation fees will apply.
Where Is This Available?
The availability of scheduled rides may vary depending on your location. To check if this feature is available in your area, refer to your app.
Scheduled rides can be requested at any time of the day. While you can schedule trips to the airport, please note that you cannot schedule a ride when leaving an airport. In such cases, you should request an on-demand ride.
Get a Fare Quote
If you're interested in getting a quote, please obtain an Uber estimate via the web or app. If the scheduling function is available in your city, you should be able to tap the button to schedule your Uber ride.
If you're planning to try Uber for the first time, you can check for available Uber promo codes and ensure that Uber operates in your city before downloading the app.
For stock investors interested in the latest trends of UBER stock, we've got you covered with the most recent 30-day chart.