Uber Fare Estimate
Recent Uber fares
Uber who?
Uber is a private on-demand car service that currently operates in over 1000 cities worldwide.
New Uber rider? Get the first free ride promo code up to $25 depending on your city. Use the promo code in "Payment" after Uber login.
Uber Phone
Uber drivers can now exclusively use the Uber phone number to get in direct contact with Uber support reps for any critical issues and live support.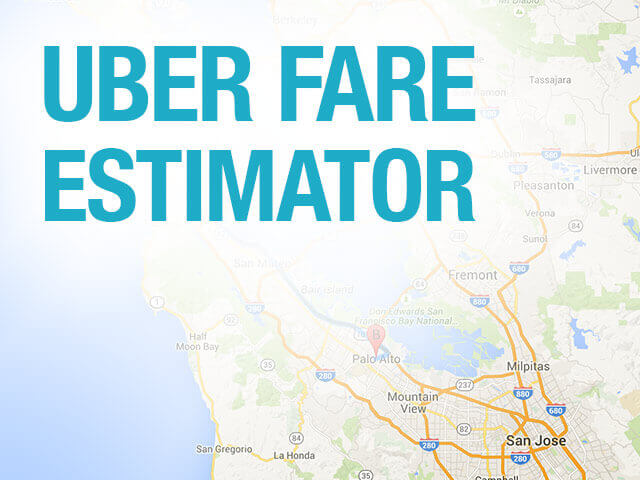 Uber Customer Care
If you face any troubles with your Uber trip there are multiple ways to get in contact with Uber customer service, check out our ultimate guide.
Uber Report
Many of you have requested a place to report issues and make feedback, so we are working on a brand new tool to report any issue to give it the attention it needs.
Cheapest Uber Cities
If you want to save big bucks, then check the cheapest Uber cities list for a great overview over where to get the cheapest fare prices around the globe.
If you care about your reputation and want to see your Uber passenger rating, you can now see it within the app.
Uber City Rates
Want to check all the available Uber prices in your city? You can now find all the Uber fare prices in each city by the city link in each fare estimate.
In the U.S., you will find an extra service charge on your receipt called Uber booking fee also known as "Safe Ride Fee".
Expensive Uber Cities
Millions of people have already used the Uber calculator and many of them were searching for a glamorous ride to the shopping center.
If you're up for a classy ride, then I'm sure the most expensive Uber cities list here can help you spend a bit extra bucks for a better car.
You can also buy Uber gift cards for your friends & family.
Schedule an Uber trip
Officially you can't book Uber in advance, even if it would be fantastic.
Uber is working 100% on-demand by showing real-time cars around you. Uber's support also advises you to book your car ride in good time to avoid getting delayed for any meetings.
If you're in doubt about the traffic it's better to be in a good time to avoid stress.
Tip my Uber driver?
No, Uber is a cashless experience and you don't need cash when you ride with Uber, your credit card will automatically be charged once you arrive at your destination.
But in the end, it's for sure up to you if you want to tip an Uber driver for a superior taxi service.
Uber Pro Tips
Try to describe exactly where the Uber Black driver should pick you up and your final destination to avoid any misunderstandings.
Especially when your GPS can be wrong because of a bad phone signal. What is UberX? Make sure to read about the Uber cars.
Lyft vs. Uber
Lyft is a US-based ridesharing competitor to Uber and has a growing user base in more than 62 cities in the U.S.
The Lyft estimator can give you accurate fare estimates and you can compare Lyft vs Uber in detail.
Surged Prices
This Uber fare estimator gives you the most updated fare estimates directly from Uber, but you can get confused about Uber surge pricing.
Get updated here and see all the Uber vs Lyft differences on our complete list.
Uber Share Price
Uber has been publicly listed since May 9, 2019 on NYSE and peaked at $63.18 on February 10, 2021.
Since then it's been averaging around $35 since the stock inception.
You can check the current Uber stock price and 1-month historic chart of the past month on our site.
Uber FAQ
We receive many questions, so instead of replying to each of them via email, we have created pages for the most frequently asked questions.
Wondering how Uber is making money? or where is Uber banned? See all the replies via the Uber FAQ page.
Internet Access
While Uber is providing you a good taxi, your ISP, also known as an internet service provider, is delivering you the internet connection you are using right now. To check who your ISP is, use this free lookup tool.