Uber Customer Service
This is the "Ultimate Guide" on how to contact Uber customer service. Uber is doing a great job to improve its customer care and driver experience.
Helpdesk, in-app phone number & trip support, all to help you get from A to B in the best way.
Online Support
Having issues with a trip, use the Uber app or visit help.uber.com. Log-in and get all details of your Uber trips.
Use the Uber contact number for emergency calls only. Other general questions can be found on help.uber.com, by using the search.
---
Uber Customer Care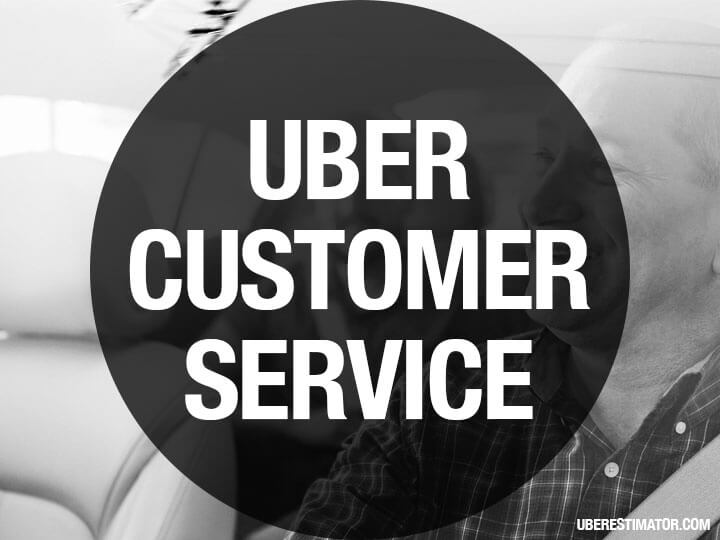 Uber customer service is regarded as one of the most dedicated to the work of all ride-sharing companies.
You can contact Uber in a few ways. Use the help desk or Uber app for faster replies.
You can expect a reply after a few hours, which is faster than most taxi services.
6 Ways to Contact Uber
1. Support inside the app
In the Uber app, you will find a whole support section.
If you need to update your account, you can easily do this within the app under "Account".
You can also "Report an issue" after each trip with an Uber taxi.
2. Support at help.uber.com
If you have any general questions or issues with your last trip, the help.uber.com portal is here to help.
As a partner, you can also find all relevant support content about payments, technical issues, and user reviews.
3. Local driver websites
In major US cities such as San Francisco, Chicago, and New York City you will find driver guides.
In each guide, you will find details such as vehicle requirements, local perks, tips on peak hours and better ways to contact Uber.
4. Email support
From December 2016 Uber decided to use help tickets instead of email. It's easy to create a help ticket through the Uber app or via the helpdesk.
To get a fast reply Uber advises to summarize your question and keep the message short.
5. Uber locations
Sometimes a face-to-face conversation makes more sense.
Uber has created so-called Greenlight hubs locations with Uber experts ready to help.
It's a great way to get some 1-on-1 help for both new and experienced drivers.
6. A phone number to Uber
Uber is not officially using a phone hotline, but Uber has a Critical Safety Response Line.
Uber contact no. is 800-353-8237 or (800) 353-UBER. Always call 911 in case of an emergency and the Uber critical line as a backup.
Uber Email Responses
Most questions for Uber can be found on their help site, but if needed you can be contacted by the Uber support team.
When getting a reply to your inquiry, make sure to reply fast and straightforward so Uber can handle your request accurately.
How NOT to reach Uber
Do not use Uber support email (support@uber.com), it doesn't work.
Don't call the driver, unless it's very important or you lost something.
Do not use the critical safety response hotline, if it's not an emergency.
How to Contact Uber
If you have an Uber account on their website, the simplest way is to send them the question by filling out the form at help.uber.com.
If you are not a user, there is another way. Uber's support email (support@uber.com) has been replaced by an app and help desk since December 2016.
Uber on Facebook
Alternatively, you can contact Uber taxi via Facebook or Twitter.
Uber is partnered with Facebook, so the users can book a ride using the Messenger app.
If you have a question for Uber, you can send them a private message. Still, the fastest way to get in touch with them is by phone.
Uber Contact Number
Furthermore, for emergency calls to Uber taxis, there is an Uber contact number, which is available in 22 cities in the USA, at the moment (April 2016).
By dialing 800-353-UBER (that's 800-353-8237), you can get in touch with the emergency service for reporting serious issues about rides.
Uber Panic Button
Only call Uber on this phone number in case of emergency while using its services.
In other countries, like India, for example, Uber has a panic button as a part of their software to make you feel safe.
Uber Contact Address
Uber prefers to be contacted online only, but they have a Corporate office address.
It's 182 Howard Street, San Francisco, CA 94105. However, it's always best to use the app helpdesk.
Uber Questions
We have created an Uber FAQ page with all the frequently asked questions.
We receive a lot of questions about Uber services every day. Please check if your question is on our FAQ page first.
Uber Contact Form
Over the last years, Uber's own help portal has become an impressive resource. You can search for any question via the search in the upper corner.